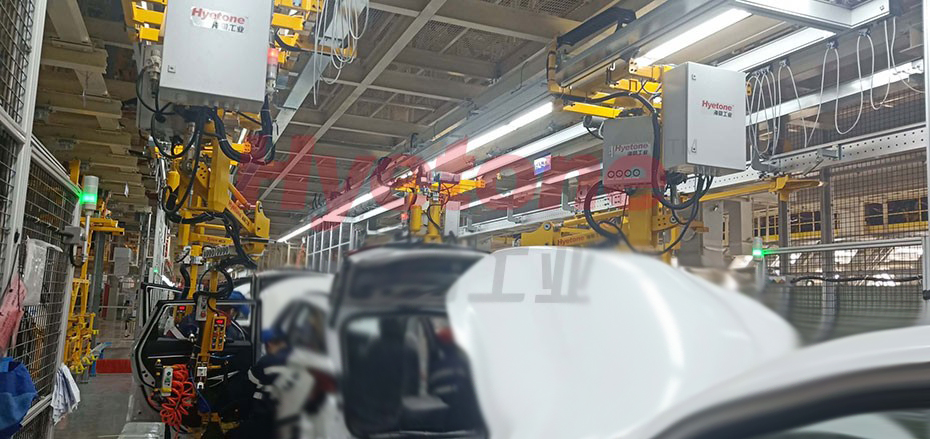 合肥长安汽车--汽车总装线车门安装
Hefei Changan Automobile--Automobile assembly line door installation
采用海同工业AMB系列高强度铝合金轨道系统,搭配AMB智能悬浮机械手,可兼容多车型的夹具结构设计,生产节拍最高可达50S。满足汽车总装线对高效化生产、设备稳定可靠、柔性化兼容多车型的生产需求。
Adopting the AMB series high-strength aluminum alloy rail system of Hyetone Industry, together with the AMB intelligent levitating manipulator, the fixture structure design can be compatible with multiple models, and the production beat can be up to 50S, which can satisfy the demands of automobile assembly line for high-efficiency production, stable and reliable equipments, and flexible compatibility with multiple models.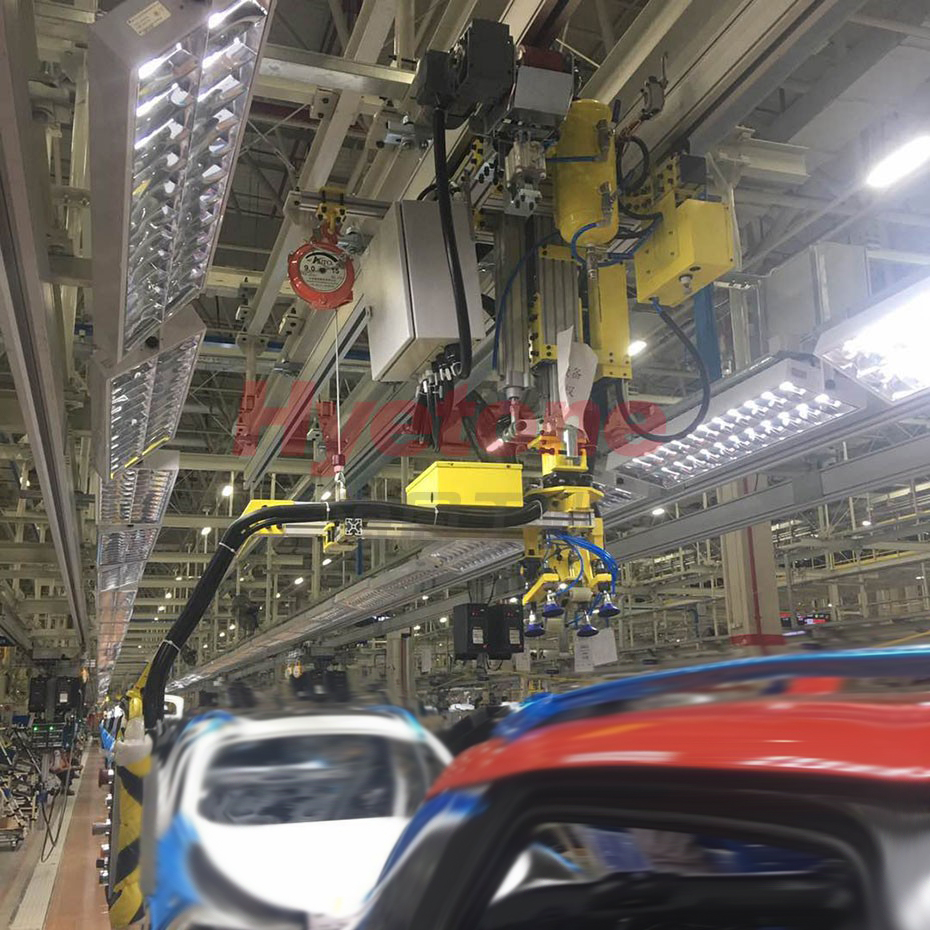 沃尔沃汽车--汽车总装顶盖鲨鱼鳍天线安装
Volvo Cars - Car Assembly Top Cover Shark Fin Antenna Installation
采用海同工业AMB系列T型主机,智能悬浮气缸结构,精巧的夹具结构设计,实现安装压力均匀,满足沃尔沃汽车对超高质量控制的生产需求。
Adopting Hyetone Industrial AMB series T-type mainframe, intelligent suspension cylinder structure, and delicate fixture structure design to realize uniform installation pressure and meet the production demand of Volvo Cars for ultra-high quality control.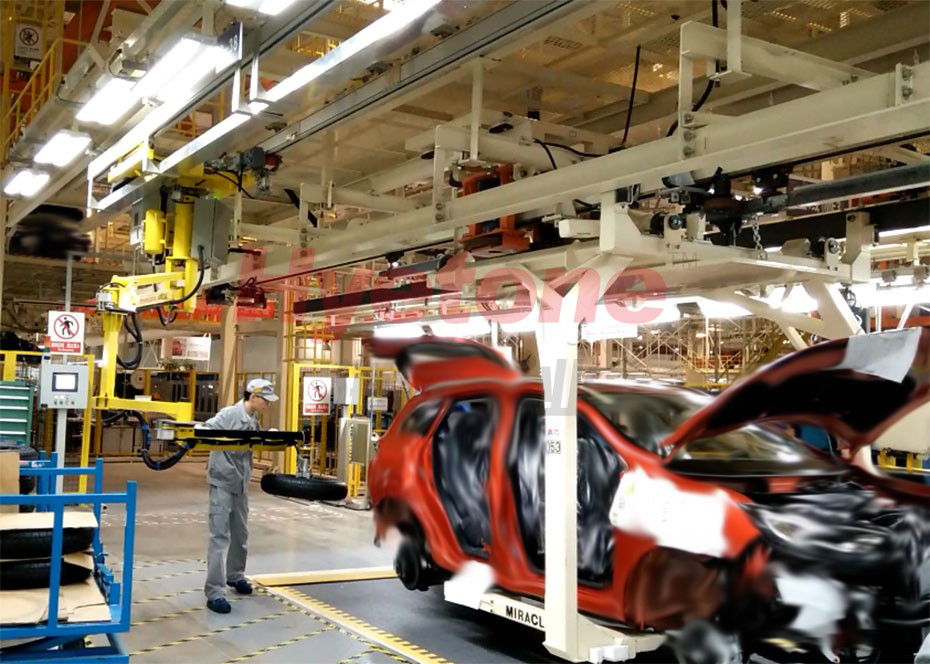 雷诺汽车--汽车总装车间备胎安装
Renault - Spare tire installation in automotive assembly workshop
采用海同工业AMB品牌智能悬浮机械手,设备具备摆动姿态安全互锁,同时夹具为精巧的自锁连杆式结构,提供有效的人机安全保护,实现方便、可靠、高效对位安装需求。
Adopting AMB brand intelligent levitating manipulator of Hyetone Industry, the equipment is equipped with swing attitude safety interlock, while the fixture is a delicate self-locking linkage structure, which provides effective man-machine safety protection and realizes convenient, reliable and efficient alignment installation requirements.